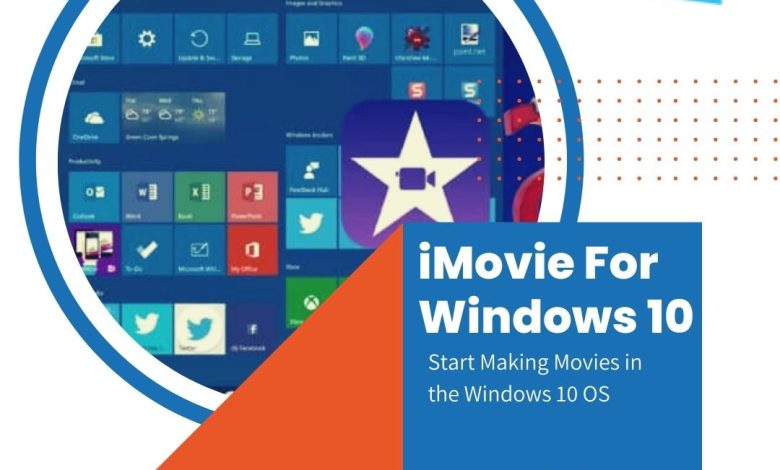 iMovie is a fantastic video editing program that allows you to effortlessly combine multiple video clips to create something extremely intriguing. It is a piece of cake to switch between scenes, edit video clips, and save the results to a digital format without previous experience.
iMovie is widely regarded as one of Apple's best software.  However, the unfortunate fact is that iMovie is only available for iOS and Mac devices. If you're using Windows 10, iMovie isn't available. You'll have to find an iMovie for Windows 10 alternative that has a lot to offer both novices and professionals, and the quality of your final product will never suffer, even if you apply a lot of transitions, effects, and changes.
Alternative to iMovie on Windows 10
It is because iMovie is only available for Mac and iOS devices, Windows users may be looking for an alternative. You should learn that Movavi Video Editor Plus has the same fantastic capabilities as iMovie and works flawlessly in a Windows environment.
Using iMovie to Import Footage
You must first import your individual clips into iMovie before learning how to use it. Importing is the most straightforward portion of the editing procedure. All you have to do now is click the import button or press + I after starting a new project. Then click Import Selected after selecting the video and audio clips you wish to modify. The video presentation will assist you in getting started.
Using iMovie to Cut Video Clips and Edit Your Project
You now have the opportunity to combine all of your separate footage into something unique. This is the exciting part, but because there is so much you can do in the editing stage, it may feel overwhelming at first. Cutting and trimming video footage and adding music and titles are all part of the editing process. It may not appear to be much, but after you've mastered these three skills. You'll be able to accomplish a great deal in post-production.
Getting Your Video Out
It is now time to show the world your creation! To do so, you must first export your completed project. Exporting compresses your production into a single video file, and iMovie does the heavy lifting for you. Simply select the platform to which you wish to upload your video (such as YouTube or Facebook), and iMovie will export and publish it for you. You do not need to be concerned about the intricate settings that resemble hieroglyphics.
Free iMovie Alternative for Windows 10
VSDC is a free video editor that the GoPro support team recommends for PC users. It is the small utility available, and it can run on even the slowest systems with limited memory. VSDC is frequently recommended because unlike many other free video editors. It allows you to open videos in any codec, quality, or framerate, including 120 frames per second footage.
Conclusion
iMovie video editor has a lot of modern filters and effects, such as glitch, Chroma Key, long shadow, lens glare, realistic raindrops, and more. The only drawback is that iMovie isn't available for Windows 10. VSDC is considered the free substitute to iMovie for Windows 10, meanwhile, Movavi Video Editor is one of the closest iMovie rivals for Windows. The cherry on top is the Adjustment category of effects, which includes rapid Instagram-style filters, LUTs, RGB, and Hue&Saturation curves, among other color correcting tools.