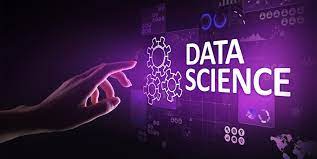 Data Science has become a buzzword in recent years. It's the study of data from different perspectives, with a focus on the analysis and interpretation of large datasets. It is one of the most sought-after skills in the world right now. It's a field that's growing at an incredible pace, and it seems like every company is looking for someone who can harness the power of data to transform their business. In fact, according to McKinsey & Company, in the upcoming years, there will be 1.5 million jobs in the United States alone that require data science skills.
What is Data Science? 
Data science is the combination of technology and scientific methods to collect, store, analyze and visualize data, Data scientists do not need to be experts in all areas but they have a good understanding of the various aspects of data science. Data Science is a very wide field as it includes data engineering, machine learning, artificial intelligence, etc. It covers a wide range of disciplines, from statistics to computer science, from software engineering to business. Some data scientists are programmers; others are mathematicians or statisticians. Some focus on business problems, while others work on scientific ones.
It has become popular in recent years due to its importance in various sectors like healthcare, cyber security, software development, e-commerce, and aviation and airlines. It helps companies to gain a competitive advantage over their competitors by providing insights into customer behavior using data processing methods (Cao, 2017). Now it is no longer just an academic subject but it has become a popular career option for many people around the globe. Also, many companies are hiring data scientists to handle their big data problems and achieve exceptional results.
Importance of Data Science in Different Sectors 
The widespread use of technology has created an enormous amount of data across myriad industries. From transportation to healthcare, from retail to banking, from hospitality travel; everyone needs to leverage data science today to stay ahead of their competitors. Let's look at some sectors where data science plays an important role:
In the healthcare system, data science is important for keeping track of patients' health and assisting clinicians in understanding illness trends and preventing sickness. Data Engineers are needed in the healthcare business to aid in the development of automated systems for the processing of complicated data in medical applications. The application of data science in the health area allows for better acute management, fast and accurate diagnosis, precautionary care, more tailored treatment, and more informed decision-making.
Cybercrimes have grown as a result of an increase in online transactions and Internet usage. Data Science tools are being used by businesses to monitor and deter such financial crimes. It explains how to identify hostile attacks on digital infrastructure using a scientific manner. It also makes use of machine learning technology to decipher data trends and construct effective data-protection algorithms. Data scientists assist in the management of vast volumes of data and the development of the finest solutions.
Software development is by far the most prevalent use of Data Science. Data Science and Machine Learning are used by industries to create automated software development solutions. As a result, this business has a high demand for Data Science applicants.
Customer data is used by the e-commerce business to improve customer service and deliver a better user experience. Companies require Data Science personnel to handle user data. There are approximately 273,000 e-commerce enterprises with web sales throughout the world. As a result, it is apparent that in 2022, this business will produce a large employment rate in the field of Data Science.
Data Science Career Scope
You must be wondering what kind of jobs you can get as a data scientist. How do you get started? Here are five careers that fit well with a data science degree:
Database Administrator (DBA)
DBAs manage all aspects related to database management including creating new databases as well as maintaining existing ones by making sure that they run smoothly without any glitches or errors occurring due to improper storage or maintenance of data contained within these databases.
Data analysts use statistical software tools such as, Spss statistics help to collect and evaluate data and other data mining techniques to extract useful information from raw data sets and present it in an understandable form. They are required to identify patterns and trends from large amounts of data (TDH, 2019).
The role of a Data Scientist is to formulate strategies and develop solutions based on data analysis. A Data scientist has expertise in areas like statistics, mathematics, computer science, and business analytics. They use statistical techniques, programming languages, and machine learning to analyze large sets of information and extract useful insights from them. They are responsible for creating predictive models that can be used to make better business decision.
Data scientists also work with other professionals in the company, such as product managers and designers, to help them understand how their users behave. This helps companies optimize their products and services.
Business Intelligence Analyst
A business intelligence analyst works closely with IT professionals to integrate their systems with the software used by their customers. They collect and analyze data from various sources like CRM systems, databases, and other applications to answer business questions by providing insight into how the company is performing. They help companies make better decisions by providing information about their sales, marketing, and other business processes.
A data architect creates an architecture, that supports all aspects of an organization's information, architecture including storage location, retrieval methodologies, and data standards of quality, data migration, and data protection.
Final Words
The world has been changing at a rapid pace and the use of technology has increased exponentially. This has led to an exponential increase. In the amount of information available, for analysis by businesses, governments, and individuals alike. With the massive growth,in data comes, challenges such as how to store it, how to make sense of it, and how to extract useful insights from it. These challenges are addressing by data scientists who are train professionals who can tackle these challenge effectively. And due to this fact, data science,has become a fast-growing field in the world, that is expecting to provide high employment, opportunity in the coming years.
Also, if you're searching for structured online training in Data Science, then you can look for online training programs such as Data Analysis Help which provides a carefully curated data science training course that will help you build skills in Statistics, Data Analysis, and Data Visualization.
References
TDH.2019. Easy Dissertation Tips For Data Collection and Analysis. Online Available at: <https://thedissertationhelp.co.uk/easy-dissertation-tips-for-data-collection-and-analysis/> (Accessed: 13 June 2022).
Cao, L., 2017. Data science: a comprehensive overview. ACM Computing Surveys (CSUR), 50(3), pp.1-42.