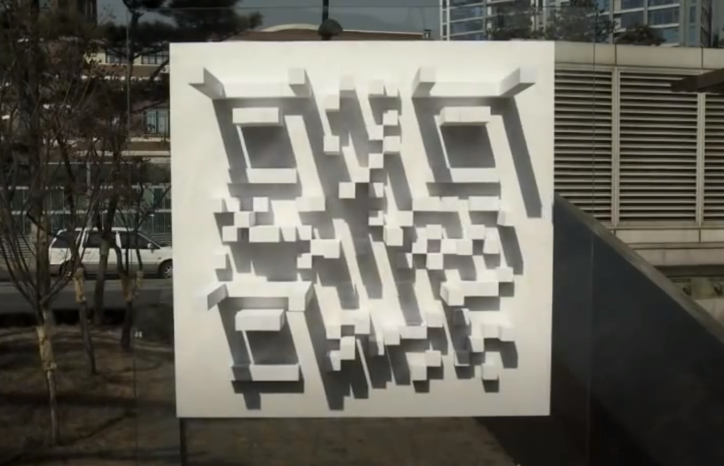 When pondering what a new offering might entail and how they can advertise it, business owners and founders can quickly become lost in thought. Then there's the question of how they could possibly be disruptive enough to be noticed amongst all the online chatter.
I say this because I recall doing exactly that, and it wasn't simply fantasising. It's more about imagining what a new service may look like in the current day and comprehending the WHY behind it in order to justify its existence, as well as how much time, effort, and money will be required to bring it to reality.
Soon, Facebook's Zuckerberg will take advantage of the metaverse, demonstrating the value of interactive apps. And, when it comes to QR codes, I believe they appeal mostly to people psychologically because they are interactive. Furthermore, the fact that eateries employ them to replace menus speaks volumes.
The Impact of QR Codes on a Transportation Company
In 2009, a tiny transportation firm chose to position itself to compete with transportation companies that had been in business for 20 to 23 years. I'm not sure why it chose this; nevertheless, I did keep a close eye on it for a while to see if the corporation was doing anything disruptive, and guess what? It was not the case. As a result, the company gradually acquired popularity without making a large statement.
The concept was sound, the funds were there, the decision-makers were accessible, and the consumers were willing to pay and, most importantly, required the service. PAN was in place in that scenario, in my opinion as an expert chief marketing officer. By the way, the P stands for the fact that they can Pay, the A is for Authority (to make business decisions), and the N represents for Need for people who do not have time to pore through marketing books in their spare time (they needed the offering). Let's get to the heart of this post, now that we've covered the basics.
Taxi And QR Code
After a 1-800Taxi-Cab collaboration, the first taxi-top commercials in Alabama, a pre-Uber app I built for ordering, paying for, and tracking the ETA of the driver for your trip, plenty of online content, and a brand-new website I designed, the company's phones finally started ringing. They didn't ring a little, though; they rang a lot! So much so that the owner was forced to give excursions to competitors, which irritated them, owing to the fact that these calls were presumably from companies with which these competitors were once on contract until these new techniques were implemented.
Competitors must have been thinking, "Those terrible QR Codes." QR Codes were instrumental in disrupting the transportation/taxi industry across the state, particularly in Huntsville, Madison, Athens, and Decatur.
QR code Reader
But, you might wonder, how? In reality, QR codes are simple in principle but pack a powerful punch when used correctly. Before beginning the campaign in 2009, we had to search long and low for a QR code reader due to the scarcity of such technology. The website to which many of the QR codes led contained a taxi fare calculator as well as "Cindy," a type of artificial intelligence that not only greeted website visitors but also asked if they needed assistance and could direct phone calls to us individually, send emails, handle special requests, and maslak escort more.
I inserted the QR code to all of the content (digital, print, TV, radio, and more). Before I knew it, QR Codes were on posters, postcards, direct mail, stickers, bumper stickers, and advertisements all over the internet.
Including QR Codes in Your Marketing Plan
In a nutshell, here are a few ways QR codes might benefit your company:
1) Increased brand awareness.
2) Your brand's content will be distributed more widely.
3) Improved accessibility to your website's content.
4) More details on your services.
5) Easier and faster access to your products and services.
6) Easy and quick access to your social network account.
7) The ability to steer customers where you want them to go.
8) It's ideal for smartphones.
I only discovered a few drawbacks, one of which was that a phone scanning the code required a camera at the time since the software installed on a smartphone uses it to see the code to scan, which then provides you with a connection to the target website. And, as a cybersecurity and marketing specialist, I strongly advise you to prioritise security. QR codes are quick, and they can make it simpler for bad developers to get to your website as quickly as the rest of us. I recommend using a VPN on your smartphone and making sure you have all of the current updates installed.
Aside from those cautions, give QR codes a try at your organisation. I believe you will enjoy them, and your bottom line may as well!